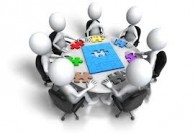 Mate Crime is a term to describe what happens when people in vulnerable situations are abused or exploited by people they think of as friends. ARC's 'Safety Net' project was the first in the UK to identify mate crime and spent three years raising awareness, developing resources and training a wide variety of professionals and people with learning disabilities.
These workshops address:
What is mate crime?
Prevalence and typology
What makes some people so vulnerable?
Reporting issues
Responses to mate crime
Law and policy
We are currently taking bookings for the following date:
Spaces are extremely limited so book now to avoid disappointment!
Costs: £78 (ARC Members) | £89 (Non Members)
including a light lunch and refreshments
Workshops are delivered by Rod Landman, ARC's leading expert on mate crime, who has seven years experience in working on the issue. Mate crime also affects elderly people, people with mental health or substance abuse issues, and many others. Learning from the Safety Net project is applicable across this range.
Workshops will focus on a range of case studies and small group work leading to an organisational action plan. This will be developed within the context of the Care Act, the Mental Capacity Act and safeguarding.
Rod also has wide experience in delivering training on mate crime to people with learning disabilities. Workshops can also be delivered to mixed groups of staff and service users, or exclusively to staff working at all levels.
For more information on this workshop, please contact us. To book your place, download a booking form and return to us.