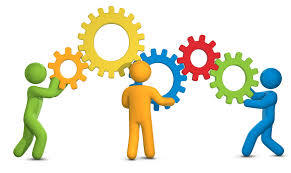 MCA and DoLS - Are you and your team confident when it comes to Deprivation of Liberty Safeguards?
During the CQC 'State of Care' launch, it was revealed: "Safety is our biggest concern - factors include staffing levels, understanding and reporting safeguarding concerns and poor medicines management."
We have organised several MCA and DoLS training workshops over the coming months to support you and your staff teams to understand how the Mental Capacity Act and Safeguards impact people who have a learning disability and those supporting them within your services.
Using discussion, debate and case studies our highly experienced Trainer will cover the following:
Increasing awareness of the Mental Capacity Act
Understanding how the Act impacts people who have a learning disability and those supporting them
Increasing awareness of the Deprivation of Liberty Safeguards
Understanding how the Safeguards impact on people who have a learning disability and those supporting them
Recent developments
Knowing where to access further sources of advice and support in relation to the Mental Capacity Act and Deprivation of Liberty Safeguards
Discussion, debate, case studies
Feedback received:
"Great course, very enjoyable. I've learnt a lot and will be able to disseminate to staff."
"Very enjoyable, worthwhile and informative; the day went very quickly which is a good sign. I was engaged throughout."
"This course will significantly inform my teaching with student nurses in the future."
We have the following workshops available to book now:
Further dates are being planned across other regions in England for the coming year.
Costs: (including a light buffet lunch)
£78 for ARC members |£89 for non-members
Places are limited so book now to avoid disappointment!
To book your place please download a booking form and send to bookings@arcuk.org.uk and for more information please don't hesitate to contact us.
This training is also available on a bespoke basis within your organisation. Please contact us to discuss your requirements.
T: 01246 555043
E: contact.us@arcuk.org.uk