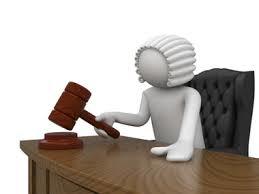 Mock Tribunal events - book your place today!
ARC have arranged for Flint Bishop LLP solicitors to provide practical help for you, your HR staff or Managers in the form of a Mock Employment Tribunal event.
The theme of the mock tribunal will follow a commonly brought case, that being unfair and wrongful dismissal. The event will give you a realistic overview of the mechanics of the tribunal and a true representation of what you may experience in this situation. Your attendance will give you the opportunity to learn practically about the process of the tribunal, which can be applied to real life employment situations regardless of the specific theme.
The first of these events took place in York on 8 September and was met with extremely positive feedback:
"Enjoyable, interesting and well presented day."
"The content was accessible to all, no matter the level of your knowledge"
"Very well paced"
*The following dates are still available to book. Due to the high popularity of these events, there are only limited places left on each date:
Crediton, Devon
1st November 2016
10am-1pm (arrival from 9:30am)
Boniface Centre, Church Lane, Crediton, Devon, EX17 2AH
*Please note that the session in Crediton will be a recording of a live mock tribunal presented by solicitors from Flint Bishop LLP).
The Mock Tribunal is based on a real-life scenario and will give you and your staff the opportunity to witness a true to life representation of a Tribunal hearing. You will experience the giving of evidence, cross-examination, judicial direction, closing submissions and it will provide an insight into how you can deal with the pitfalls and problems that may arise should you find yourself in a Tribunal situation.
Cost
£15 ARC Members
£25 non-members
This will be a great development opportunity for you or your managers.
For more information please contact Esther.Oddy@arcuk.org.uk or 01246 555 043