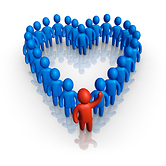 Leadership and management are crucial to the success of any business; none more so than adult social care. The CQC have found that care providers who score highly in well-led, tend to score better across the board as well as receiving better overall ratings.
Our new one-day workshop is divided into two key areas of effective leadership; the first focusing on developing effective communication and overcoming common communication barriers, while the second looks at developing leadership skills to help maximise the performance of your team. The primary focus will be on leadership models relevant to the health and social care sector.
We are excited to be launching this workshop:
20 October 2016
Dean Court Community Centre,
Oxford
OX2 9DH
Effective Communication Skills
Be able to address the range of communication requirements in your own role
Understand and be able to improve communication systems and practices that support positive outcomes for individuals
Be able to improve communication systems to support partnership working
Use systems for effective information management
Analyse the barriers and challenges to communication and implement a strategy to overcome them
Leading and Managing a High Performing Team
Understand the features of effective team performance within the social care setting
Be able to identify the challenges experienced by developing teams and the challenges experienced by established teams and how to overcome them
Be able to support and describe a shared vision within the team
Be able to develop a plan with team members to meet agreed objectives
Analyse how different management styles may influence team performance
This workshop is suitable for Managers, Team Leaders and supervisors in the workplace.
The course content is mapped to the level 5 Certificate and Diploma in Leadership for Health and Social Care Services, National Occupational Standards and the Leadership Qualities Framework.
Costs:
£95 (ARC Members)
£130 (Non-members)
Book your places
To secure your places, please download a booking form and return it to us.
Get in touch:
For more information about this or any of our other workshops, please contact us: