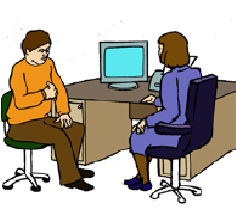 I am a PhD student at the Open University.
I am looking for people to take part in my university project.
Who can help?
I am looking for people with a learning disability who are:
Aged 18 or older
Have type 1 or type 2 diabetes
What the project is about
People who have diabetes have appointments to help them look after their diabetes.
This is a meeting with a nurse or doctor to check on their diabetes.
This project will look at what people with learning disabilities think is good and bad about these appointments.
This project is about diabetes appointment in primary care (primary care appointments are appointments usually at a clinic with the doctor or nurse not at the hospital).
If you want to take part
Taking part in the project will involve being interviewed (talking to) me about what you think about your diabetes appointments.
Someone you know can stay with you when you talk to me.
I will be talking to people from January 2018 - April 2018.
Travel expenses will be paid and you will be offered a £20 voucher as a thank you.
Someone who helps you
I will ask you to tell me someone who helps you with your diabetes appointments. If they agree I will talk to them about how they help you with your diabetes appointments.
You can still talk to me even if you don't have someone who helps you with your appointments.
Contact details
You can contact me on this forum to find out more.
You can also see the study website for further information https://diabeteslearningdisabilities.wordpress.com/.
Thank you for your help.