This illustration could be useful to share with decision makers about the need for Changing Places toilets.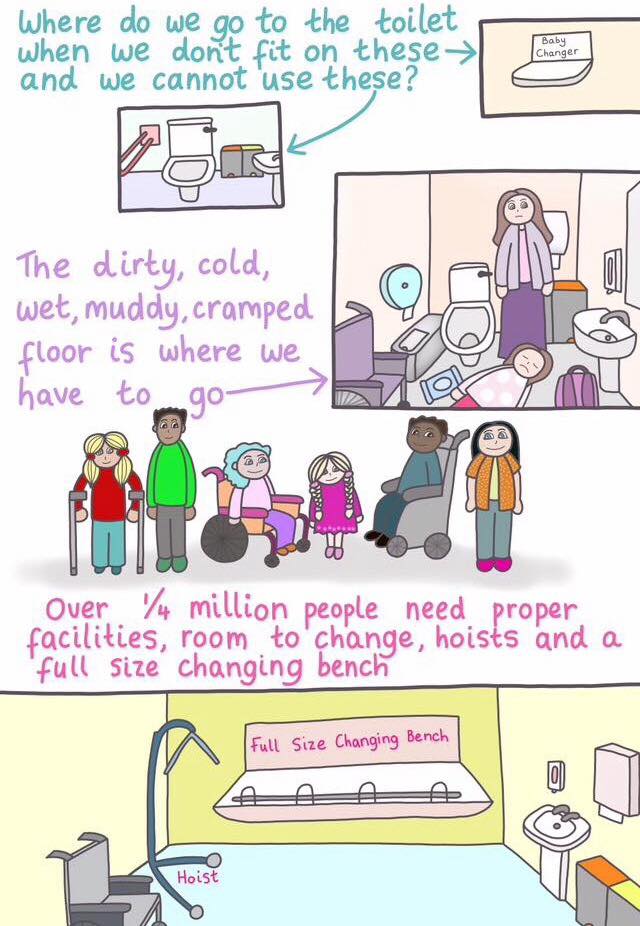 Thank you for sharing this excellent illustration. Are there restrictions on where it can be used? (e.g. social media etc). I think it might be a good one to share with local developers /council / business guild (we've been having an ongoing conversation about the fact that there has been a lot of new development but no changing places toilet so far) - but don't want to use it on Twitter etc if that's not OK.
Thanks
Alix
Hi
It was shared by the Changing Places Consortium on social media, so I presume they want it to be shared widely,
Here is a link to their Facebook page:
They posted it on the 12th of February 2018.
There was also a really simple & effective image illustrating with dimensions of a Changing Places toilet drawn onto a regular car park space to depict the very small space needed. I shared this post on PMLD LINK's page if you want to use that too?