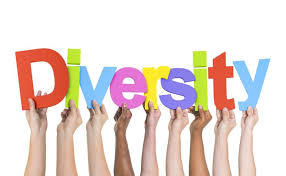 Understanding Diversity Workshop
19 October 2016, 9.30am – 4.30pm
The Kings Centre, 56 Bull Head Street, Wigston, Leicester LE18 1PA
ARC's recent Here to Stay project looked at the learning disability service needs of migrant communities. The ground-breaking research showed that in England there could be 220,00 people with learning disabilities from ethnic minority backgrounds. Furthermore, 25% of new entrants to adult learning disability services could come from ethnic minority backgrounds. These figures are not reflected in most learning disability service providers.
ARC has designed this Understanding Diversity workshop to build upon these findings.
The Understanding Diversity workshop will cover:
Individual identity
What is culture?
What is diversity?
How to avoid prejudice
How to work in a culturally competent manner
How to engage with communities
How to adapt practices to make them appropriate for everyone
Individual exercises and group work
Forward planning exercises
Those attending will be informed of a variety of sources of help to support good practice and also will gain an understanding of legal requirements and relevant laws and government policies.
The course content is designed to be flexible, addressing needs and interests of those attending to aid their learning.
Completion of this workshop will help the attendees support people from a diverse range of backgrounds in an appropriate way, meeting an important element of the new commissioning structure. The workshop will also support staff working to achieve their Care Certificate by covering part of the knowledge requirements for the Equality and Diversity standard.
Cost:
£78 ARC members
£89 Non-members
Booking:
To book your place on the Understanding Diversity workshop please download this booking form and return to bookings@arcuk.org.uk
For more information about this or any other course we offer, please get in touch: