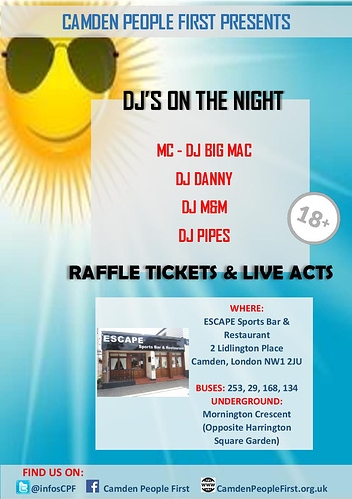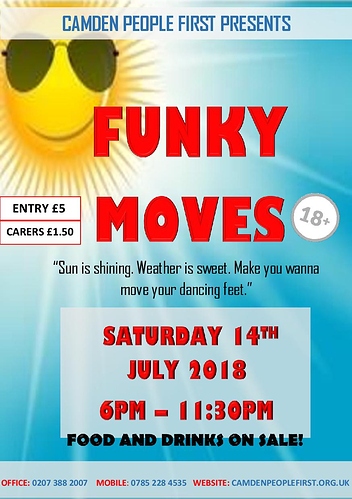 Looking for a night out? Look no more! Camden People First - FUNKY MOVES DISCO is back this month, SATURDAY 14TH JULY 2018!
Our disco is for adults with learning disabilities, to give them a place where they can have fun too.
Come along for great music, great food and a great night out!
All the information is on the flyer but if you have any questions feel free to give us a call: 0207 388 2007.
We look forward to seeing you there,
Yolande