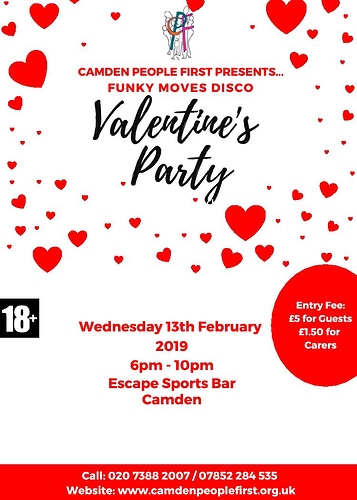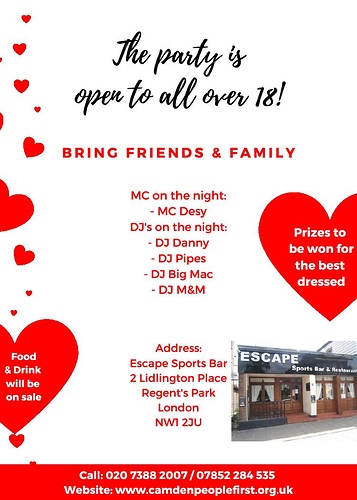 Dear all,
Camden People First is a learning disability adocacy group, who supports adults with learning disabilities to live more indpendant lives.
As part of our social activities we put on regular discos for our members and the wider learning disability public.
I am very happy to let you know that the next Funky Moves Disco will be Wednesday 13 February 2019, for an early Valentines Party, get yourself an early valentine and dance the night away.



If you would like to find out more give us a call on 020 73 88 20 07 or email us at yolande@camdenpeoplefirst.co.uk