Social History of Learning Disability Conference
Thursday 7th and Friday 8th July 2016
The Open University, Milton Keynes
Exploring learning disability:
Why history?
CALL FOR PAPERS
Is it still relevant for us to think about and research the history of learning disability? If so, why is it still important, and what difference might knowledge of the past make to the lives of people with learning disabilities today, and in the future? These are the issues we will be exploring in our 2016 conference.
It is over 20 years since the Social History of Learning Disability Research Group was formed. Back then the context was about institutional closure. There was a sense of urgency as researchers set about capturing the history of institutions while people were alive and able to tell their stories. Since then research has also explored the history of community services; charities; and the advocacy and self-advocacy movement.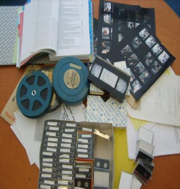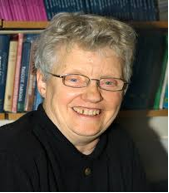 Research has included archive work, oral history, and life stories. Increasingly people with learning disabilities have been involved in conducting historical research. It was through research into the social history of learning disability that many new methods of inclusive research were pioneered.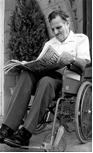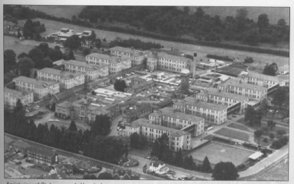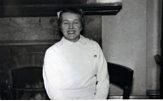 But with the big institutions now gone, what drives an interest in the history of learning disability today? Some aspects of people's lives might be better now than in the past, but we all aware of the ongoing challenges that many people with learning disabilities and their families face. Cuts to welfare and services; a tightening of eligibility criteria; a lack of educational, employment and social opportunities; continuing stigma in some parts of our society; and ongoing reports of abuse, bullying and neglect. Many people continue to receive support in settings that are a considerable distance from their friends, family and local community.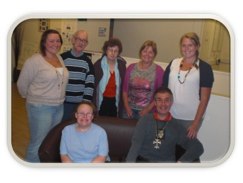 At our 2016 conference we want to explore the following questions:
• How can history and knowledge of the past contribute to political change and social justice?
• Can history help to create a more inclusive society?
• In what ways can history inform current debates about the lives of people with learning disabilities today, and in the future?
To help us think about 'why history?' we welcome submissions from a range of perspectives. This could include (but is not limited to) the following areas:
• Research on the history of learning disability services and organisations
• Research on the history of advocacy and self-advocacy
• Life stories and personal reflections about the past
• Research and perspectives on policy and practice
• Research and perspectives on theory and 'big ideas'
• Research exploring links between learning disability history and people's lives today
• Ways in which broader debates on history and its relevance can inform discussions relating to learning disability history.
All papers will need to consider how and why a focus on history might be important. Papers can also explore the limitations to history in the field of learning disability. In fact, we want to have a good debate, so we welcome a range of views! We also want to include international perspectives, so we would like to see papers from the UK and abroad.
You may find it helpful to read our blog post 'Why history' on the SHLD website:
http://www.open.ac.uk/blogs/SHLD
A note on our conferences:
The annual Social History of Learning Disability (SHLD) Research Group Conferences at the Open University bring together people with learning disabilities, families, academics, practitioners, advocacy groups, service providers and other interested people to explore and document the past and its influence on the present and future. To date much of the published work of the group has covered the history of the long stay learning disability institutions and, more recently, the development of community based support and services. Our experience is that stories and testimonies from people with learning disabilities, families, and others closely involved have afforded very valuable insight as to what works well, both in the past and present, in addition to highlighting potential barriers to achieving a good life and how these can be overcome.
Please be aware that our conferences are inclusive events, and papers will need to be accessible to people with learning disabilities (please see attached guidelines on accessible presentations and abstracts).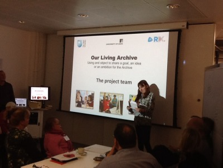 Submitting an abstract:
Abstracts will be reviewed by members of the SHLD group, which include people with learning disabilities. Please send a short (up to one page) accessible summary of your proposed paper by Monday 7th March 2016 to Claire Norman at the following address:
Shld-conference@open.ac.uk
OR
Claire Norman
Faculty of Health and Social Care
The Open University, Milton Keynes, MK7 6AA