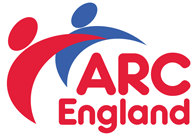 Qualifications Centre Manager job vacancy
Part-time (15 hours per week)
Location: Chesterfield
Salary: £27,123 - £28,746 pro rata (depending upon experience)
Association for Real Change is a leading membership organisation representing service providers in the learning disability sector – our purpose is to improve the quality of life for people who have a learning disability by supporting anyone who is involved in the planning or delivery of support and services.
One of the services that ARC England offers is a City and Guilds approved Qualification Centre promoting qualifications across Health and Social Care.
We have an exciting opportunity to join the ARC England Team in Chesterfield as the part-time Qualification Centre Manager. We are looking for a dynamic individual who is a qualified Assessor and Level 4 IQA, with relevant, current experience and knowledge of Health and Social Care qualifications. This varied and interesting role includes managing ARC's Qualification and Assessment Centre and also acting as the Quality Assurance Co-ordinator.
Job Description