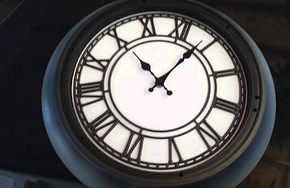 The clock is ticking … registrations close on Thursday 2nd November for Leeds and Thursday 9th November for London. Hurry to avoid disappointment!
To commemorate 35 years of ARC's work in England we are delighted to announce to be delivering two thought provoking and practically useful conferences, reflecting on changes in social care since the 1980's and the real challenges of today.
We are thrilled to be able to present to you a mix of interesting and impactful sector experts plus a tongue-in-cheek, entertaining, humorous look at life from 1982 to now!
Speakers include:
We are excited to confirm CQC as keynote speaker for both dates
Neil Eastwood – founder of Sticky People, international speaker and author of Saving Social Care on the recruitment and retention of frontline staff in Social Care. Neil will be facilitating a workshop to give delegates the opportunity to take away practical and innovative ideas to tackle this challenge
Christine Rose – an international speaker and expert consultant on Active Support. Christine will be presenting on the ethos of Active Support; what it looks like in practice and changing staff behaviour
Andrew Guy – a Positive Behavioural Support Analyst, he will be exploring behaviours and why organisations should plan and conduct functional analysis
Robert Tice - a Partner at regional law firm, Flint Bishop Solicitors, and an employment lawyer for over 20 years. Rob will be providing a legal overview, including sleep-ins and other issues affecting providers today
Tony Tobin – representing Arthur J Gallagher and Co, insurers specialising in protecting charities and health care providers. Tony will be discussing the importance of having the appropriate types of insurance to protect organisations, staff and the people you support.
In line with our commitment to create more opportunities to engage with ARC England, we have decided to deliver the conference not once, but twice!
8th November 2017, 9.30am - 3.45pm
St George's Centre, St George Street, Leeds LS1 3DL
21st November 2017, 9.30am - 3.45pm
Selhurst Park (home of Crystal Palace FC), Whitehorse Lane, Croydon, London SE25 6PU
Prices
£99 – ARC Members
£130 – Non-ARC Members
Book your places:
To secure your places, please download a booking form by clicking on the relevant venue above and return it to us.
For further information, please get in touch.