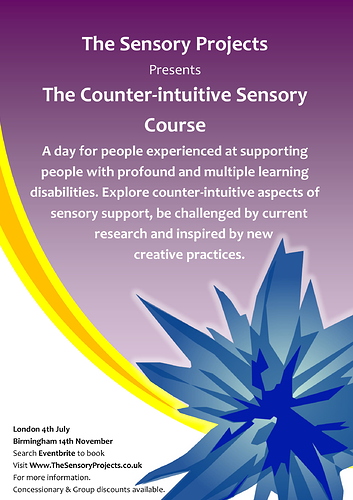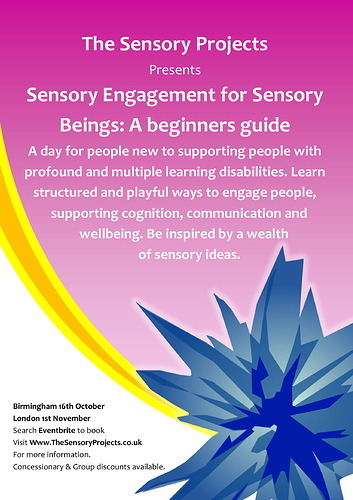 The Beginners Guide and The Counter Intuitive Course
are two new events aimed at people who support people with profound and multiple learning disabilities. They are sister events, the first for people new to their role, the latter for those more experienced in their role.
Booking is via Eventbrite
and there are discount tickets available for groups of three people attending together. Invoice options are available too.