Special Olympics Great Britain is delighted to announce its exciting new campaign aimed at changing perceptions of, and attitudes towards, young people with intellectual (learning) disabilities.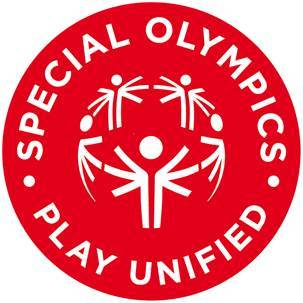 Play Unified is a campaign inspired by a simple principle: training together and playing together is a quick path to understanding, acceptance and friendship, breaking down the barriers that exist for people with intellectual disabilities. The sports in focus for the Play Unified campaign will be basketball and football.
Play Unified is aimed at young people aged 14-25 and will be delivered in partnership with Special Olympics GB, by the Youth Sport Trust in 200 schools across the country over the next two years. The campaign is funded by DCMS, and will be jointly administered by DCMS and Sport England.
Special Olympics GB's announcement today comes as its Global Chairman Tim Shriver makes a keynote address to over 500 school sport professionals at the Youth Sport Trust's National Conference in Coventry.
With young people at the heart of the campaign, Play Unified will mobilise and empower young people to make changes in their schools and communities - creating a Unified Generation - who in turn, will help shape the world into one in which respect, tolerance and equality prevail.
The campaign aims to make a difference and help create more unified and just communities all around the world and will see over 18,000 young people involved across Great Britain creating a generation that are inspired and mobilised to fight the critical problems in the world - inactivity, intolerance and injustice.
A series of nationwide Special Olympics GB Play Unified Regional Youth Summits will be delivered by Youth Sport Trust. These Summits will provide a platform for young people to understand and value their peers with intellectual disabilities. They will empower young people with and without disabilities to become leaders in their schools, creating positive change in their schools and more opportunities for young people to take part in sport.
Sitting within Play Unified is a project called Unified Sports which puts people with and without disability on the same field of play and sits wholly within the goal of creating greater understanding of people with intellectual disabilities and their ability and aspirations. The Unified Sports project is bringing together 80 schools (both special schools and secondary mainstream) to work collaboratively in order to deliver school-based Unified Sports programmes. Unified Sports will be supported by Thierry Henry's One4ALL Foundation.
Karen Wallin, CEO of Special Olympics GB said: "We are thrilled to partner with the Youth Sport Trust to work collaboratively and drive inclusive practice through school sport. It will challenge perceptions and attitudes about young people with intellectual disabilities. Play Unified is a global Special Olympics campaign aimed at breaking down the barriers and misconceptions towards people with intellectual disabilities. Through this campaign we hope to inspire attitudes that lead to activity with our Special Olympics athletes rather than an approach of doing things FOR our athletes. People with intellectual disabilities say they want to be included as equals in society. The Unified Generation will lead our movement and will do so by simply playing unified."
Ali Oliver, Chief Executive of Youth Sport Trust, commented: "It's an honour to be working in partnership with Special Olympics on this inclusive drive, which gives young people with intellectual disabilities a voice in sport. At the Youth Sport Trust, we work to ensure all young people have a sporting chance by developing inclusive opportunities for those with special educational needs and disabilities. Through the nationwide Youth Summits, we are providing young people with and without disabilities, the opportunity to develop those vital leadership skills that they need for life. By working together and sharing knowledge, these young champions will have the power to advocate and drive change for others in their schools and communities."
Details of the Special Olympics GB Play Unified Youth Summits can be found here: http://bit.ly/cforum120