I have just published 'The Joy of Knowing Pete: Much was said, yet no words spoken'.
I look back on the teenage years of our younger son who had Down's syndrome and profound and multiple learning disabilities describing his positive influence on those he met in his short life, while including some reflections on more recent government policies.
Please see The Joy of Knowing Pete - Hazel Morgan - YouCaxton Publications for more information. It is available from the publisher, on Amazon and can be ordered through bookshops.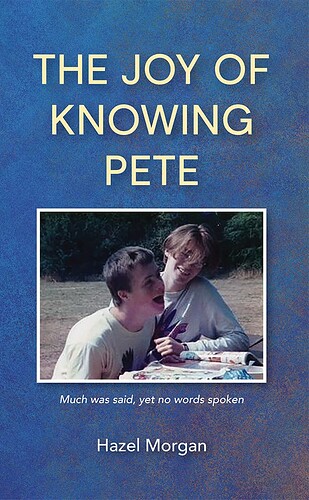 It is so good to see the Choice Forum flourishing over 20 years after we set it up at the Foundation for People with Learning Disabilities.
Hazel